Your Smart Return to the Workplace Post COVID-19
Research & Knowledge
Your Smart Return to the Workplace Post COVID-19
As we all contemplate the challenges of going back to the office after COVID-19, Premier has pulled together several resources to help you every step of the way.
What has changed? What to expect? Premier can assist you in your company's return to the workplace.


The pandemic already pushed millions to work from home. But what happens when things start to settle? If and when people return to the office, many will likely go back to a very different one.

There are many options, many predictions right now. And truthfully, no one knows for sure what the office will look like 3 months from now, 6 months from now, or even in a year.

We are here for you as a resource. There is not one answer across the board. Premier's team is ready to help you figure out the best solution for you and your company.

Some things to consider include physical distancing, phasing the return of your employees, screen options and cleaning recommendations.
Phased Returns & Physical Distancing

Establishing Physical Distancing practices within your existing office, or those in which fit-out was beginning or already underway, may be an important part of your 'back to the office' strategy. Also consider short and long term plans for teams A, B,C to rotate coming into the office.

Some considerations as you prepare for returning to the office:
• Staggered re-entry scenario
• Reduced density or shifts in workstation orientations
• Staggered seating solutions without any furniture modifications
• Reconfigurations like the all forward facing image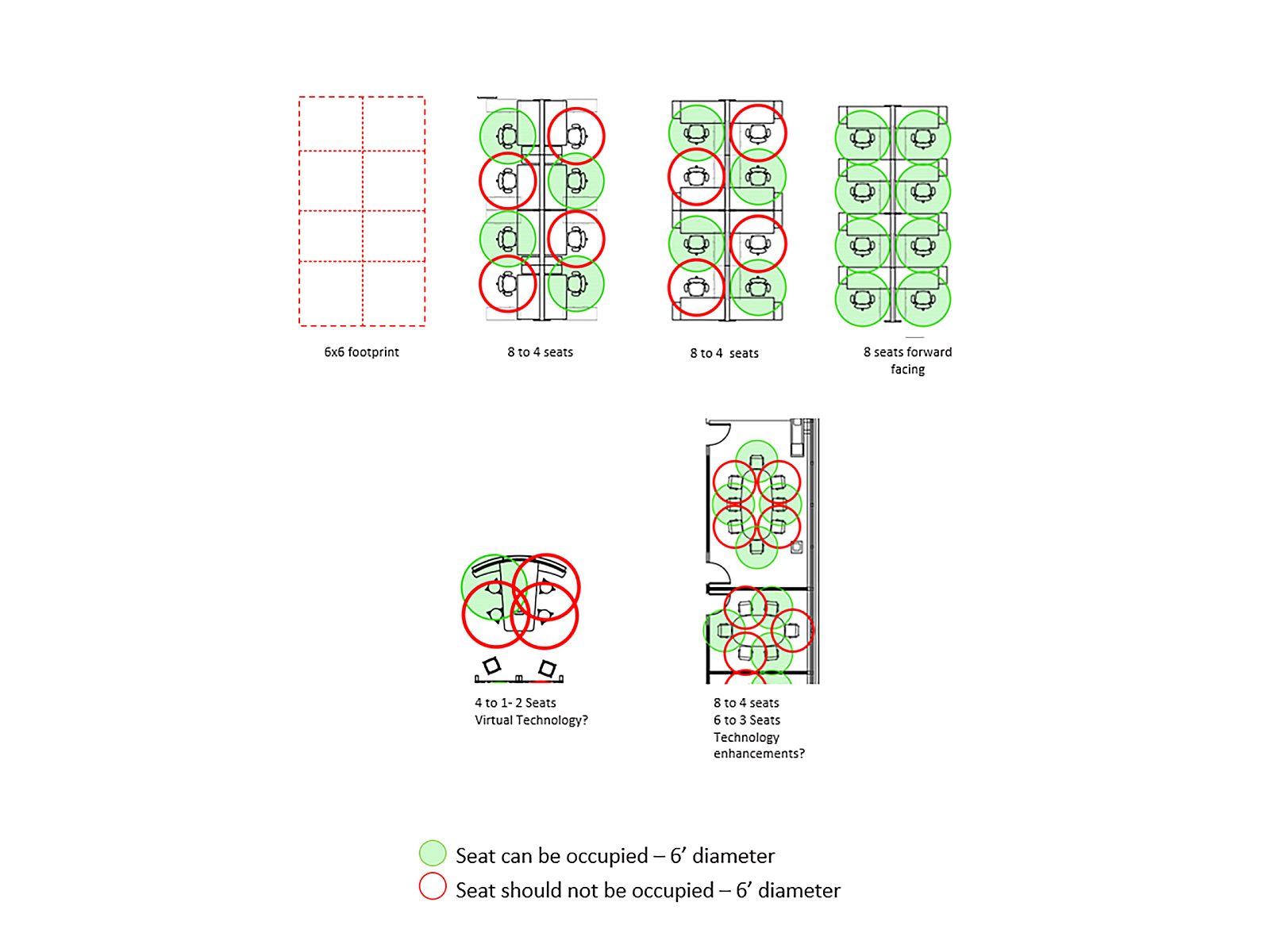 Think about which departments or teams might return to the office or continue their Work at Home practices. Every company's situation will be different, and there are many options to consider. But our team is here for you and would be more than happy to craft the best strategy for you.